Published Tuesday, October 23, 2007 by Ashley in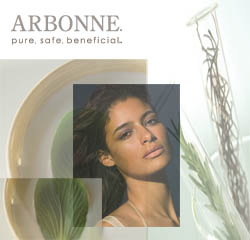 October 2009 marked the start of a new journey for me. I'm officially a business woman and will have an income of my own! I've wanted to sell Arbonne products for a while because, let's face it, they're incredible. While I love being a stay at home mom and student (ok, not so much the latter), I had always felt that I should contribute in some way to the income. Now, with my life taking a complete 180 that I never expected, I NEED to have an income. My incredible friends Hannah B. and Lindsay D. convinced me to join their team... so I did! Right now, because of the current financial situation, I am only a Preferred Client, but I'm working my way up to earning the title of Consultant! Please support me in my new found independence while indulging in all natural, long lasting, amazing products!
*If you'd like some samples and a catalogue I'd be more than happy to send them to you! Send me an email to:
ashleyn_burge@yahoo.com
with "
arbonne
" as the subject and your address in the body.
*If you already use Arbonne products, but don't have a consultant that you buy from, let me know! I can sign you up online and tell you all the great benefits of becoming a Preferred Client for a low cost of $30/year.... how does a 20% discount on
everything
sound?
*Not exactly sure what Arbonne is or what the big deal about their products is? Leave me a comment here and I'll be in touch with you to tell you all about it!
Why are Arbonne products so amazing? You can find your answer
Here
In the meantime, browse the
Arbonne
website and check out all the products and specials!
If you'd like to place an order, follow these simple instructions:
1. Go to

www.arbonne.com
2. Click on Join Arbonne
3. Enter your sponsor's (me) ID: #18398333
4. Complete your information
5. Order!